Back
FAO – GTP Hackathon: Imagining Apps for Sustainable Agriculture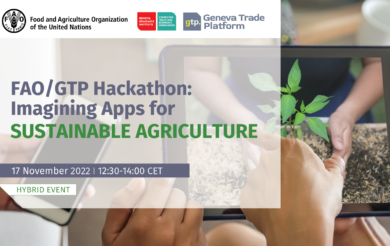 Date:

17 Nov 2022

Start time:

12:30
Theme:
Agriculture, SUSTAINABILITY, Trade and...
Teams of students from all over the world were challenged to spend three days imagining technical solutions to present and future challenges to a sustainable and inclusive agricultural transition.
In this event, the three shortlisted teams will present their submissions to the judges who will then deliberate while experts explore the topic more deeply and share their perspectives on the intersection of technology and sustainable agriculture.
The judges will  then announce the first, second and third place winners of the Hackathon.